Virtual Cookie Exchange Giveaway ~ Italian Anise Cookies With Icing and Sprinkles
Check out this Great Giveaway!
Jennifer Garcia, Author
I'm so excited to be participating in the Virtual Cookie Exchange,
along with a group of amazing authors.
Every day, you get a delicious cookie recipe –
and a chance to enter a giveaway for
TWO $25 Amazon Gift Cards!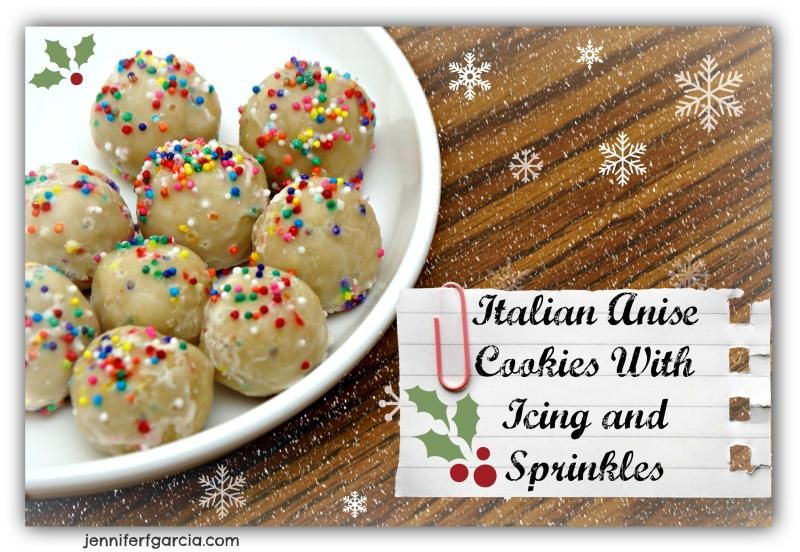 Growing up in an Italian-American household, pastries and cookies were always available. Anisette cookies were my favorite. So, I'd like to share a mix between a family recipe and one I found online to get the exact measurements. Since, I'm not the greatest at baking, I've had to rely on family members to bake for me. But, because most don't go off recipes, this will have to do.
In my novel, My Mr. Manny, Mia also comes from an Italian-American family, and she loves bringing the family recipes to life in her own home. She goes all out with the Feast of the Seven Fishes for Christmas Eve, and then…
View original post 505 more words